Like wearing clothes instead of a tool tocarry things
ancre
Featured collection
Pick up item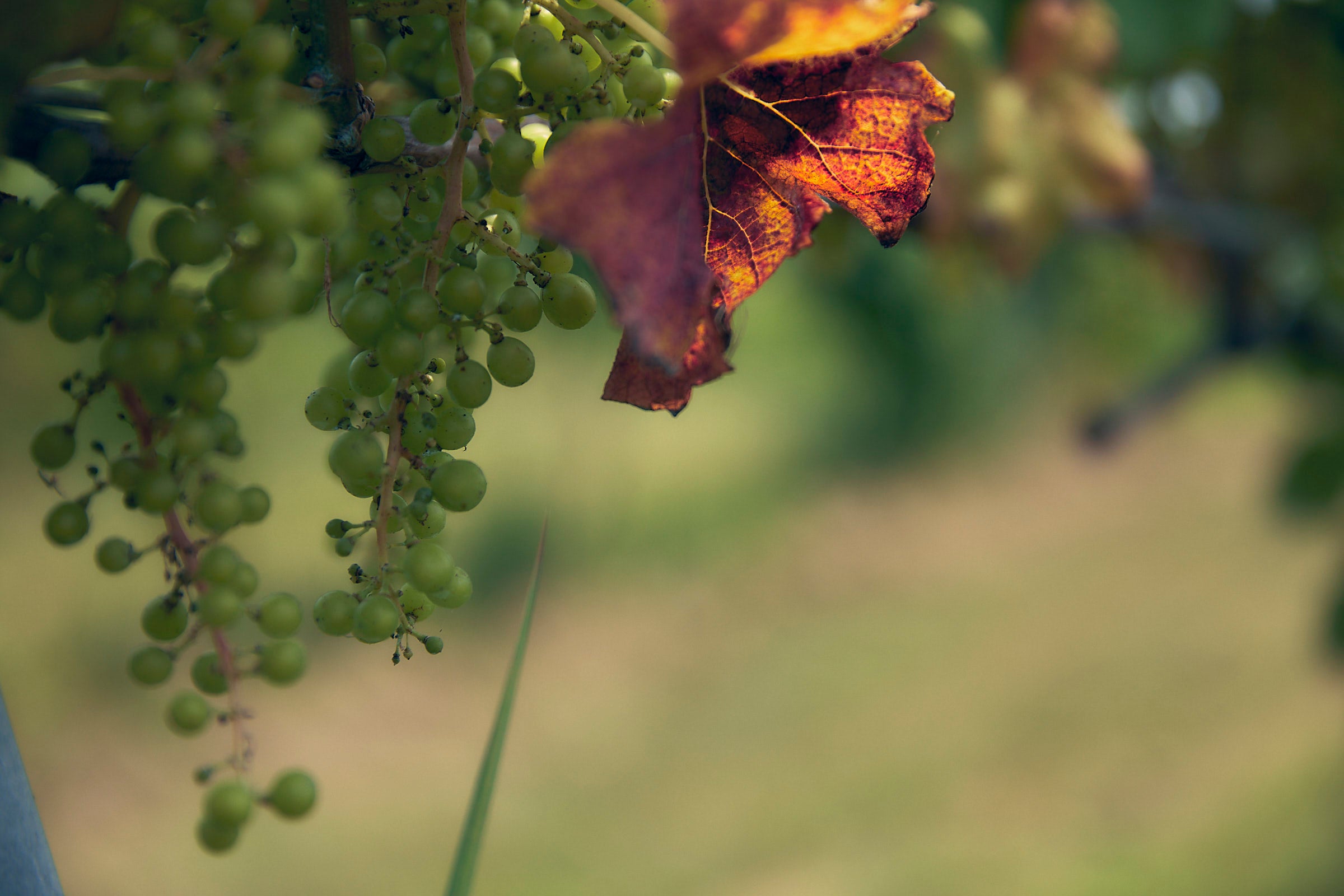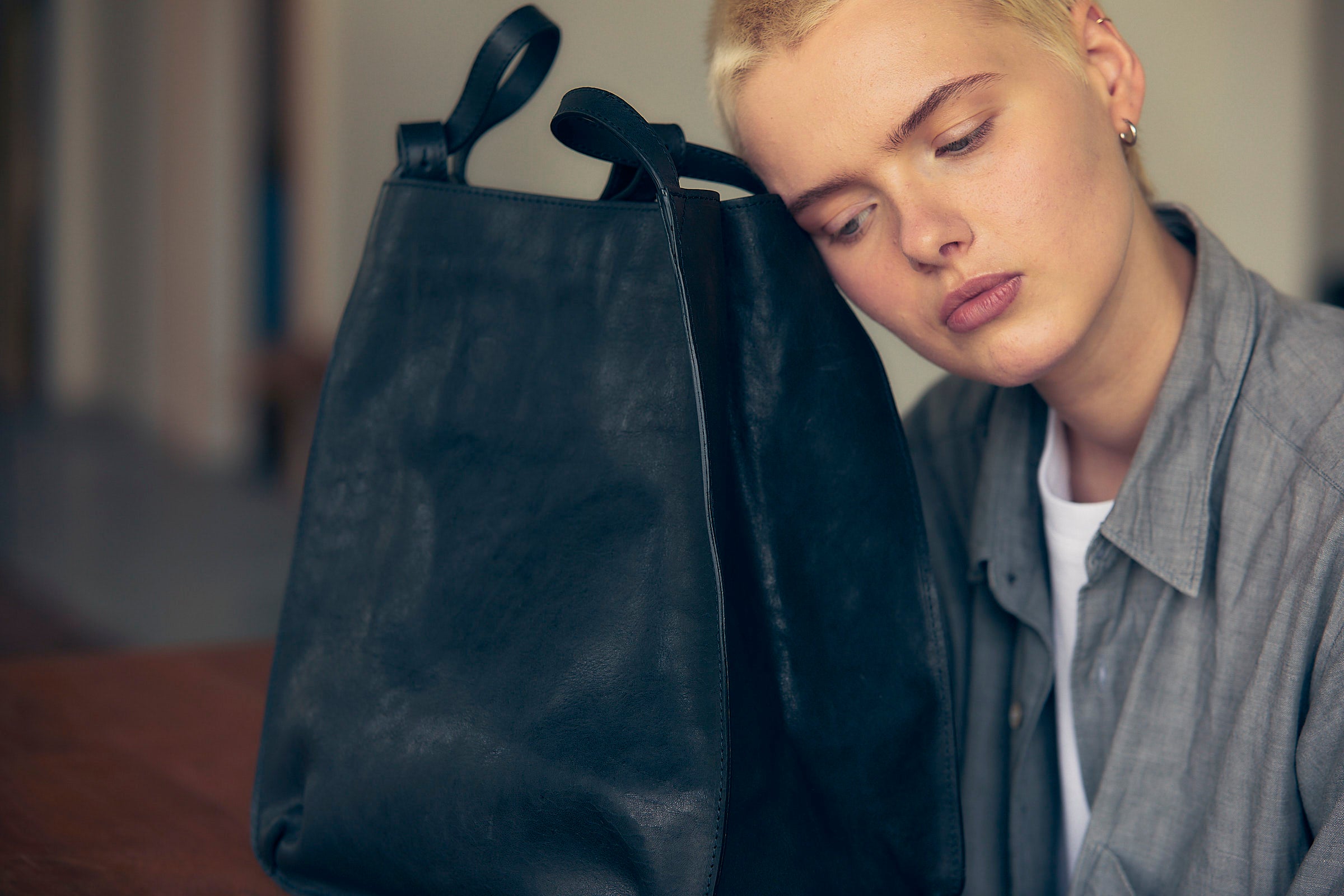 FABLE
material
Uses leather from Orice, a tanner specializing in vegetable tanning founded in 1980 in Tuscany,
Italy.The thick double shoulders are carefully impregnated with oil using a method of vegetable tannin that expresses the original texture, wrinkles and taste of leather.
High-quality leather that takes time and effort to express.
イタリア1980 年創業のベジタブルタンニング専門のタンナー「Orice」社のレザーを使用。
革本来の質感やシワ、味を表現できる植物タンニン鞣しの手法で丁寧にオイルを浸み込ませた上質な革を活かした【袋】を自然に身に纏うという視点で創作された ancre の原点となるシリーズ。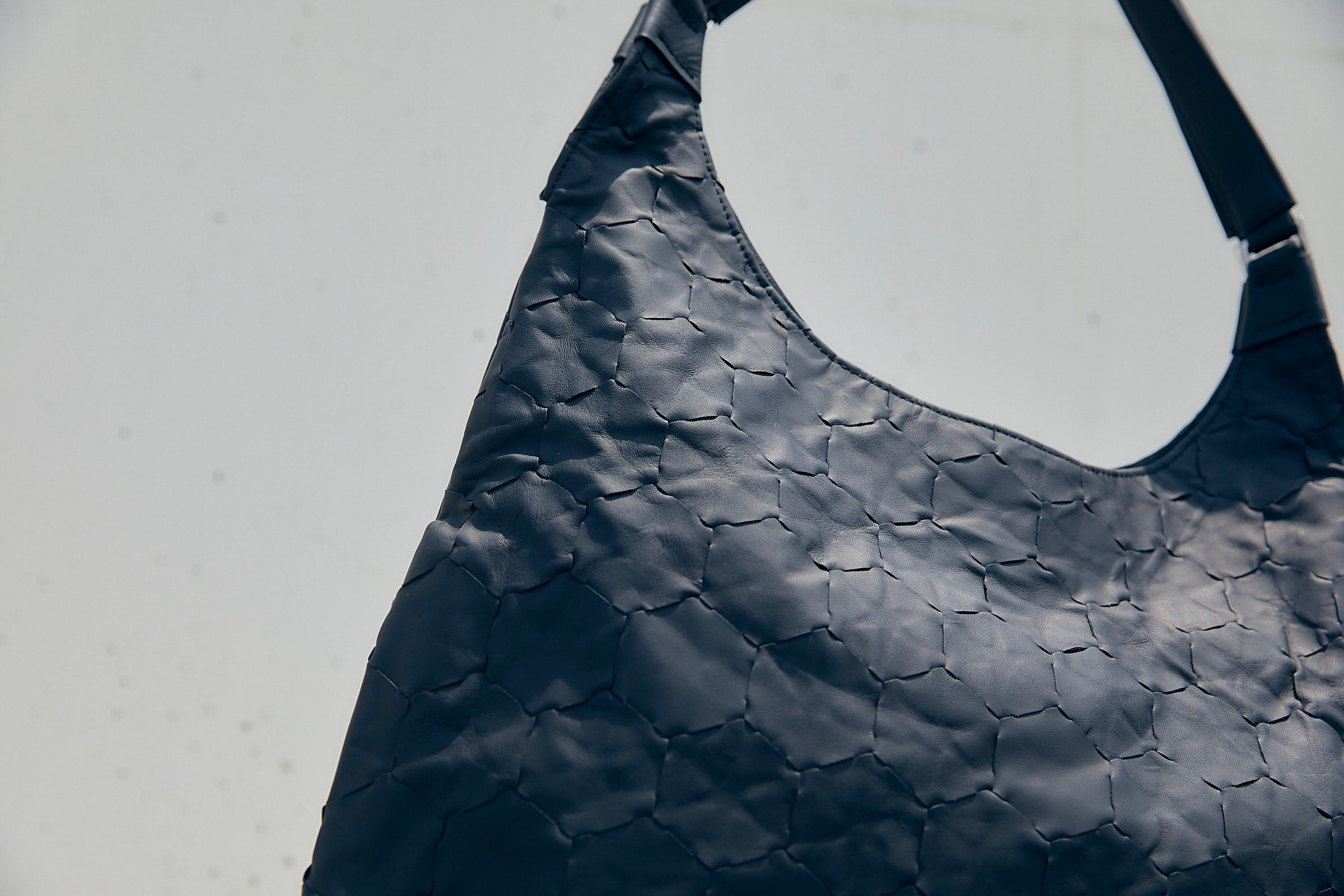 YUKIZUNA
material
Based on a chrome tanned kip, the soft smooth surface is used to express the supple touch of horse leather, lightness and fine texture. We use "YUKIZUNA", which is made into a sheet by manually assembling hexagonal parts of eather with notches one by one. Origin of "YUKIZUNA"... "Yui", which represents the connection of individual pieces and the spirit of mutual aid, and "Kizuna", which represents the connection between people.
革の六角形のパーツを一つ一つ切込みを入れ手作業で組み上げて シート状にした「YUKIZUNA」 を使用。「YUKIZUNA」の由来... 個々の ピースの結びつき、相互扶助の精神を表す「結( ゆい)」と、人と人との繋がりを表す「 絆 (きずな )」 を併せて命名。
ひとつのピースを起点に人と人の繋がり、世界が繋がる事をコンセプトに開発した素材です。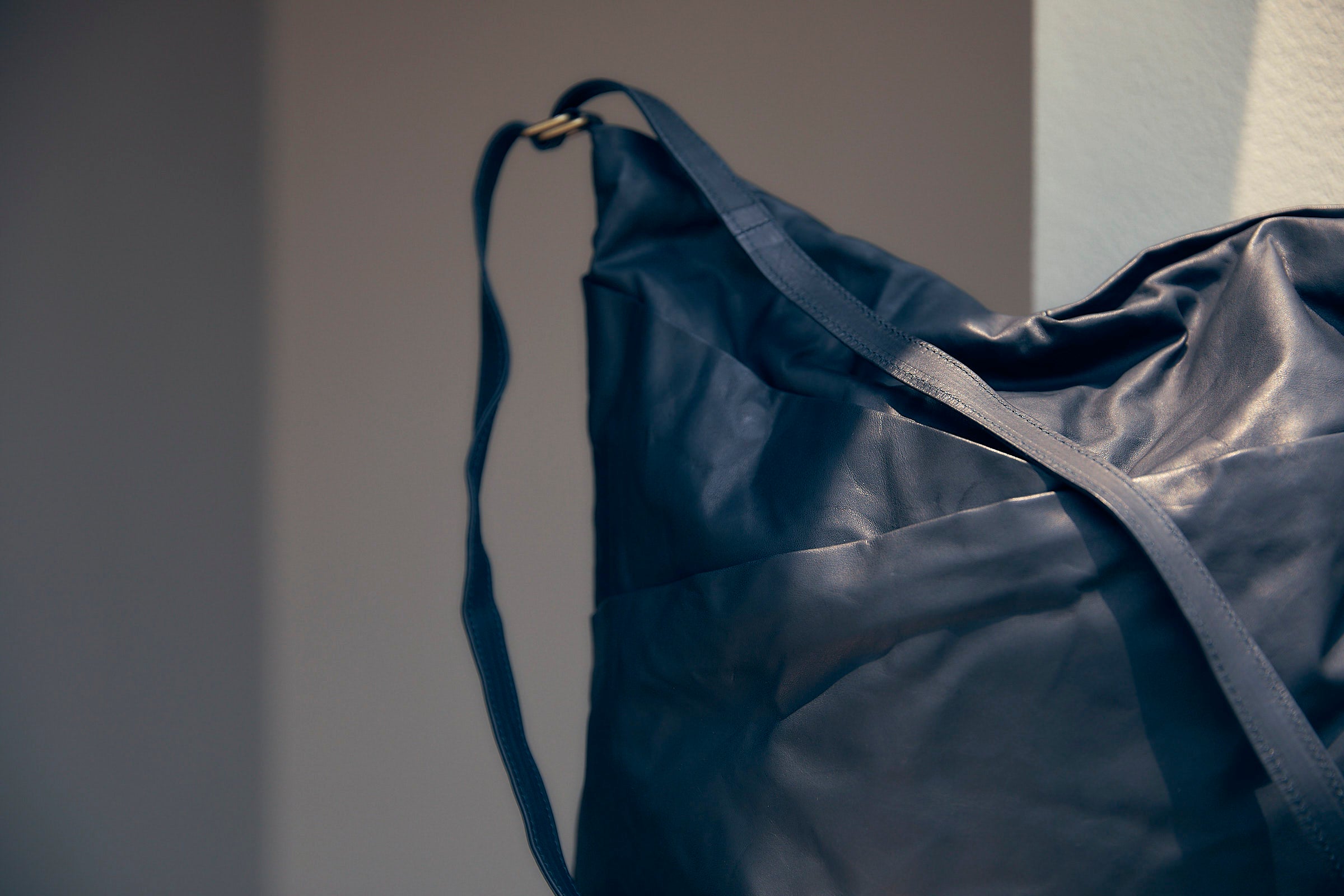 ORIGAMI
material
Paper-like leather... A special material made by adding a lot of tannin to chrome-tanned leather, blending it with a special wax, and applying the wax by hand. Finally, by thinly making the leather, it has a smooth paper texture, firmness, and elasticity, and it is possible to maintain the shape of thin paper, creating a leather that can actually be folded like a Japanese Origami.
紙のような革... クローム鞣しの革にタンニンを多く入れ、特殊なワックスをブレンドし手作業でワックスを塗りこんで仕上げた特殊素材。
最後に薄く漉きを入れることでサラッとした紙の質感や張り、コシ感を持たせ薄く紙のように形状維持が可能なまさに【折り紙】の様な折れる革を実現したシリーズ。
MONOMER
material
Combination of TPU (thermoplastic polyurethane) and leather attachment.
TPU is a material that has both the flexibility of rubber and the strength of hard plastic. It is also scratch resistant, has excellent wear resistance, and is recyclable and environmentally friendly.
TPU(熱可望性ポリウレタンエラストマー)と革付属のコンビネーション。
ゴムのようにしなやかな弾力性と硬質プラスティックのような強さを併せ持った素材で、傷がつきにくく耐摩幸性にすぐれ再生可能(リサイクル)な環境にも優しい素材。
持ち手やショルダーパーツは革を用いマットな光沢感のTPUと程よいコントラストが特徴。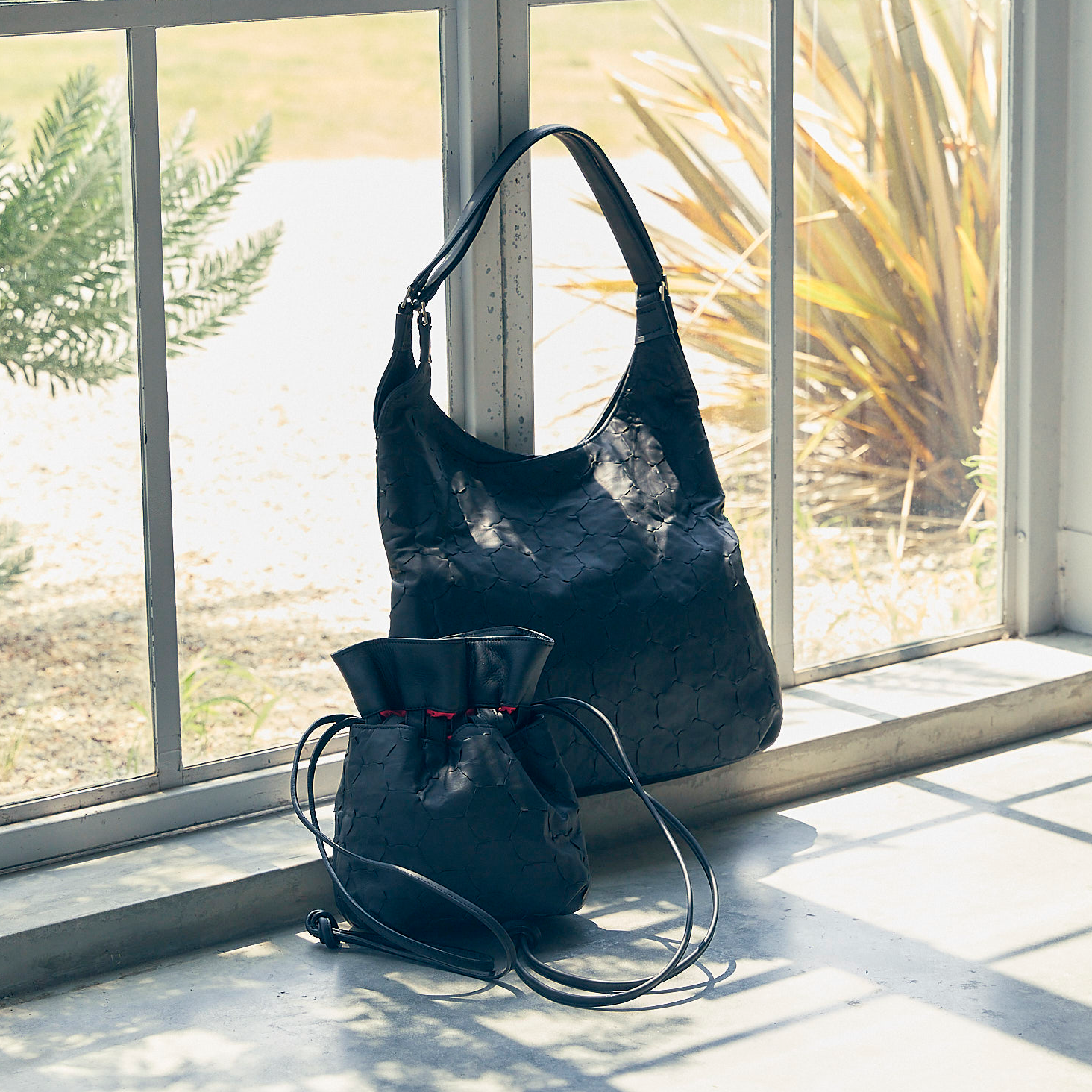 About Products
The brand "ancre" develops bags and small leather goods that make use of materials from the producing countries (Japan and Italy) and careful craftsmanship. Materials such as high-quality cowhide, layered cowhide with a rich expression like a small pattern, and eco-friendly TPU are used to create bags and leather accessories with simple and unique designs that you will never get tired of.
Ageless, genderless, borderless... A universal design that can be used by many people regardless of age or gender.
We believe that you can use it for a long time = it will also lead to sustainability.
無駄な装飾を一切排除し、本来あるべきベーシックというカタチを追求
モノを運ぶツールではなく、洋服を羽織るように"身に纏う" という概念
個性を大事に人生と向き合う、そんな方々へマイノリティの心を持っていつの時代にも流されることのないモノ作りを提供します